1935 Cream Silk Gown and cape
Slide 2
Home Page Heels
Home Page Leather Jacket
Household Services
Sentimental & Fine Art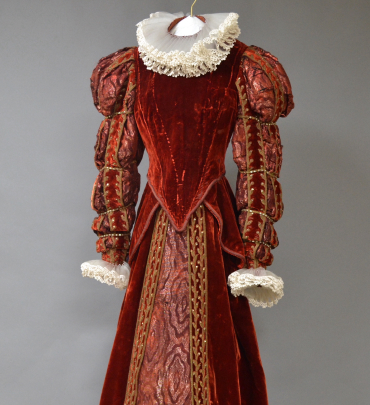 Couture Bridal & Christening Care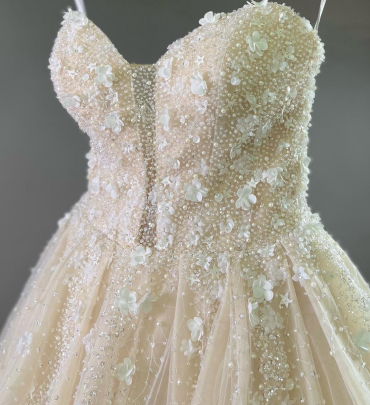 Margaret's is a family-run company spanning six decades, with the Horst family having owned and operated dry cleaning establishments for four generations. Since it is privately- owned and financially independent, the company takes a long-term vision and strategy to its brands, with an ethos of attention to detail in all aspects of its business. As the nation's first Five Star Certified Cleaner, our guiding principle is to provide unparalleled quality dry cleaning with an uncompromising commitment to offering the highest standards of outstanding service, experience, and value to each customer.
Margaret's has long been a trusted solution for cleaning fur garments. We often receive fur items with specific challenges, including mold and mildew or smoke odor, so we've developed many proprietary methods and special equipment to meet these challenges. Our most recent addition to our specialty services includes an on-site dedicated fur storage vault providing the proper temperature and humidity controls. Margaret's home delivery driver can drop off your treasured furs when desired and pick the items up for the return to the storage vault in between wearings.
A single couture, high-fashion, or Haute couture article can often cost as much as a fine sports car. Obviously, for such high-valued items, special attention is warranted. As a service provider for Neiman Marcus, Saks, Chanel, Gucci, Giorgio Armani, and over 180 fine retailers, Margaret's is the best choice for all couture clothing and accessories.
Finding the perfect vintage handbag can be a fashion triumph, and one of Margaret's core services is professional handbag cleaning, restoration, and repair of both vintage and new designer handbags. We clean, repair, refinish and detail purses, handbags, travel bags, wallets, and luggage to help maintain their original appearance.
Your costumes and evening wear are unique treasures that cannot easily be replaced. Articles with sequins, beads, and appliqués require special care, and Margaret's is uniquely positioned to handle delicate items.
CleanByMail is the perfect complement to many of our specialty services. Many items are processed through CleanByMail, including suits, jackets, and coats. Each is carefully packaged for protection during shipping.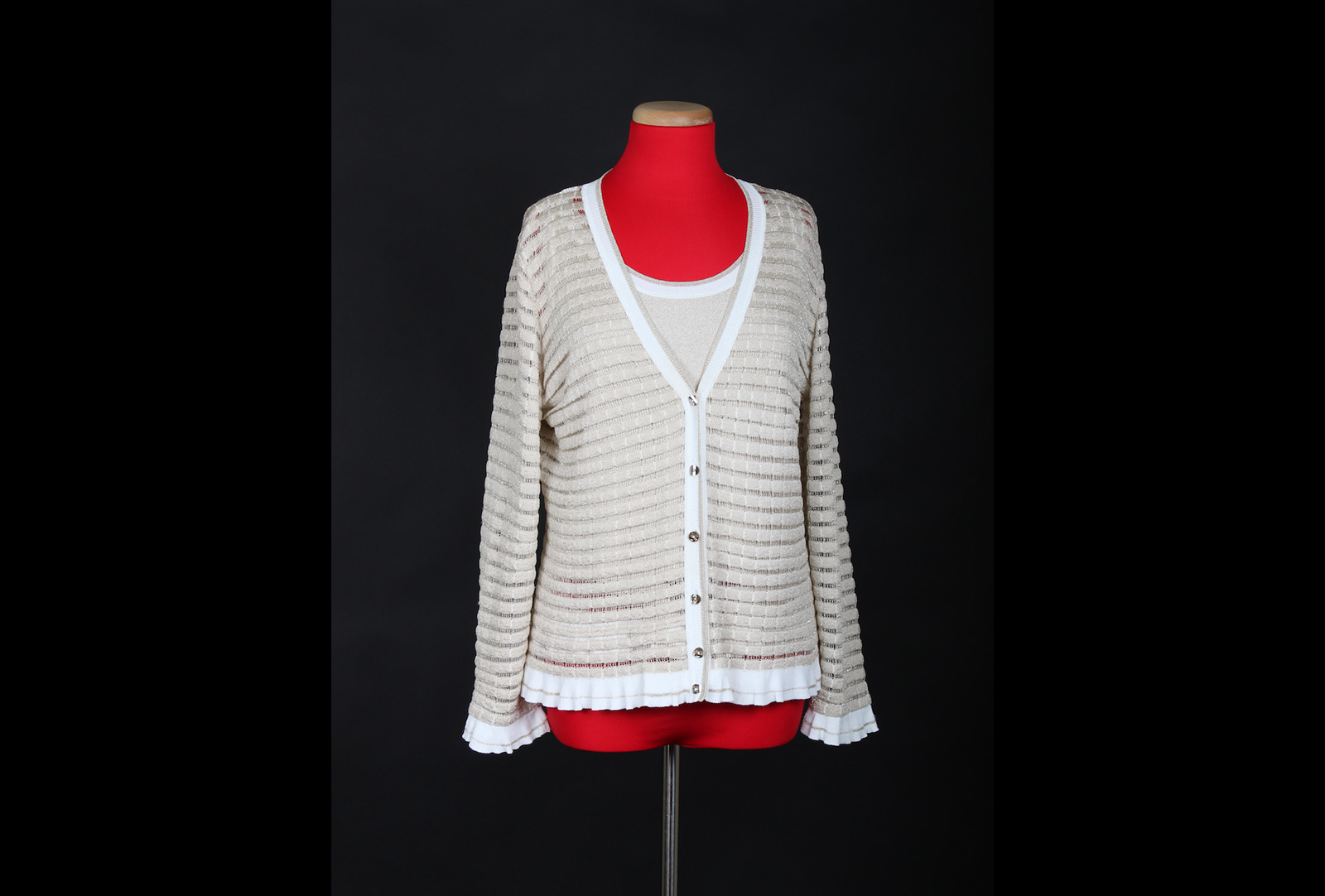 All knits distort over time when worn. In 1953, Margaret Clutter impressed the La Jolla community with her ability to take a sagging and stretched-out knit garment and restore its youthful shape and vitality. Our Knit Blocking Service locks the intended shape into the garment for lasting shape. We restore damaged knits with our mending, reknitting, and reweaving service.
Evening wear, including gowns, is not well suited for conventional cleaning. They deserve our experience, delicate cleaning solutions, hand cleaning, and detailed finishing. We confidently handled beaded and couture gowns from decades of experience working with red carpet dresses and royal wedding gowns. Our unparalleled processes maintain the designer's intention for drape and style. Your gown retains its shape because we place it on a custom bodice and softly support it with tissue wherever necessary.
From cleaning to complete restoration, we believe in preserving art objects and memorabilia using the least invasive treatments possible. In our facilities, we perform conservation and restoration of artifacts, works on paper, frames, leather objects, religious articles, books, maps, and furniture.
Do your shoes, sandals, or boots need cleaning, new soles or heels, repairs of refinishing, or a complete restoration? With an on-site Master Cobbler, Margaret's is equipped to repair and restore all types of shoes and other leather goods, materials, and finishes.
CleanByMail®
Convenience without compromise
Don't trust your treasured articles to an unproven dry cleaner or shoe repair shop. Our worldwide CleanByMail® service cleans and repairs your handbags, ties, leathers, suedes, sweaters, knits, and even preserves your wedding gown quickly and safely, no matter where you live.
We've developed our custom shipping boxes and carefully package each garment properly for protection. In addition, you can submit an estimate request on our website (along with photos of your item) and obtain a CleanByMail® request form to accompany your order.
Video consultations for advice are available with one of our expert technicians.
CLEANBYMAIL® REQUEST
Retailer Services
North America's most recommended
Since 1995 we have partnered with the world's finest couture retailers and boutiques to maintain their full range of stock merchandise, assist with customer spot, and damage issues and provide cost effective garment, leather, handbag and uniform cleaning.
LEARN MORE
New from our blog
What is Epi Leather: Unveiling the Beauty of This Luxurious Leather
If you've been keeping up with our posts, you might have read about Vachetta leather. But another gem in Louis Vuitton's leather repertoire is Epi leather.  This signature leather line...
Read more